Today Another Major Earthquake hit California
Today, California has experienced another earthquake just days after Alaska and entire West Coast of the U.S were hit by the horrifying earthquake at a 7.9 magnitude and it generated a disastrous Tsunami warning. The U.S Geological Survey reported that the earthquake at a 4.1 magnitude was reported just one mile from Temescal, California, hit at 10.09am GMT with its epicenter at Trabuco Canyon in California. The terrible incident happened at 2.09 am Pacific time at a depth of 6.2 miles. The USGS said that the epicenter was 9 miles from Home Gardens, 9 miles from Rancho Santa Margarita, and Ten miles from Corona. There have been no earthquakes during the last 10 days at 3.0 or greater magnitude centered nearby.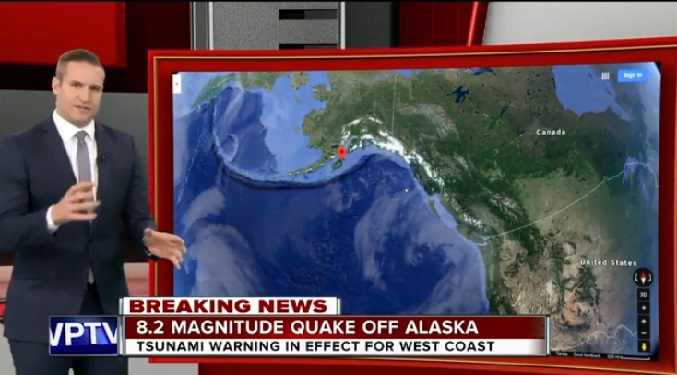 The southern coast of Alaska was rocked by an earthquake on Tuesday. It struck 256km (157 miles) South-east of Chiniak. Alaska is located on the Ring of Fire and it has been considered a hotspot for earthquake activities. The U.S state was again rocked last night with another hit of the earthquake hit. It was 272km (169 miles) East-southeast of Kodiak. The magnitude of this earthquake was 4.1 and it was followed by an aftershock at a 3.9 magnitude just after one minute. People reported on social media that they were being shaken awake by the horrible jolts of the earthquakes. The Canyon Lake resident claimed that he heard a huge roaring sound before starting shaking.