New Alleged Boyfriend of Malia Obama, Rory Farquharson
The former first daughter, Malia Obama has reportedly found love at Harvard and kicked off her 2nd semester at the Ivy League school. A number of new alleged photos have shown her new relationship to the public on Saturday when she walked the streets of New York. The man in the photographs is a British student, Rory Farquharson and last year started attending Harvard. Former major credentials of Farquharson include winning the Head Boy title at the Rugby School (a prestigious English boarding school). The Rugby School also confirmed in a press release that Farquharson would be attending Harvard and celebrating his pre-university exam scores.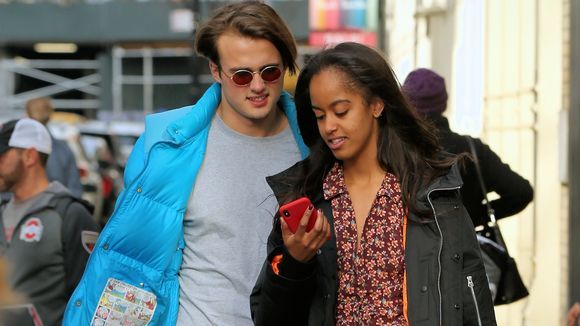 Most of the Twitter community was delighted regarding the new connection and celebrated Obama "living her best life". It was reported by the Telegraph that Farquharson is 19-years old. Last year, he started Harvard, posting a photo on the Ivy League school's campus and captioning it, "So it begins". Since then, Farquharson has deleted his entire social media profiles. Malia Obama started her first year at Harvard this fall after spending a gap year traveling and interning at the Weinstein film company. Point to be noted that her parents, Barack and Michelle are Law graduates from Harvard. The additional activities of Malia Obama originated debates in November when a video circulated on the social media networks showing her allegedly blowing smoke rings.