Google has Become 1st International Company Providing Live Internet in Cuba
After the termination of Obama's administration, new administration of Donald Trump reopened the American diplomatic relations with Cuba. Now, businesses have been started seeking for more opportunities in making inroads to the island nation. Google is one of them, it was announced earlier by Obama that a handsome support will be provided to set up WiFi and broadband access in Cuba. The national telecom of Cuba ETECSA had officially made a deal with Google in the month of December 2016. Now, they finally switched on the service and it would make Google the 1st foreign internet live on the island.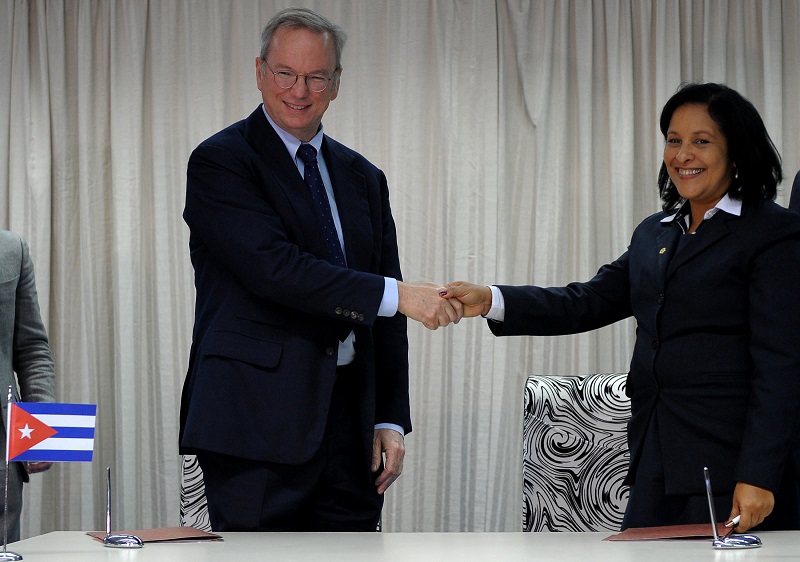 It is important that Google formerly started its operation when the search giant offered Google Chrome in 2014 in Cuba. So, the servers of Google have been switched on today as a part of GGC (Google Global Cache). It is a network that stores frequently used content such as viral video for an immediate access. The in-country stored material will load rapidly than existing setup in Cuba. The internet piping is by using a submarine cable attached to Venezuela. Buzzfeed indicated that a large number of Cubans can just access the web using 240 public access WiFi points spread throughout the country. Point to be noted that it will not bring faster internet access to Cubans as compared to internet access by the Americans, but it has been considered a major step connecting Cubans to the world.