Body of a Veteran was Displayed without a Coffin in Georgia
A funeral home in Fort Oglethorpe, Georgia was heavily criticized when a member of grieving family posted a photograph of their father being displayed for inspection without a coffin. This photograph was posted on 11th May 2017 and showing George Luther Taylor lying on a carrying bed at Heritage Funeral Home with an American flag costumed over him. Taylor was a U.S Army veteran and died at the age of 71. This photograph was virally shared thousands of times on social media networks. The son of Taylor, James Leon Taylor blamed the facility for holding up burial of his father because they didn't have extra amount of money. He blamed that "Facility charged 9 thousand U.S dollars for the casket and everything, but facility stressed that it should be paid before we could put him into the ground at the National Cemetery".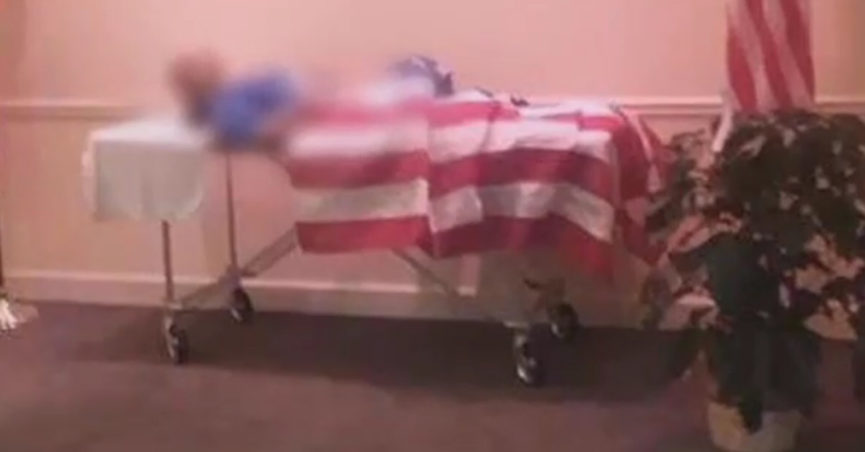 He further added that "It was a little amount of disregard to my family due to we need him buried and didn't need him in the freezer. We didn't have enough money to pay for it, but they could help us on that situation". The elder sister-in-law of Taylor, Beverly Roe said that she & James Taylor were really distressed on it with Heritage staff to mention their approval of display. The managing director of Heritage, Ben Friberg issued a statement on 15th May 2017 that the display was included a U.S Army banner in the examination room and it was presented with the approval of family. He added that Heritage had offered a number of options to the family of Taylor. The body of Taylor was laid to rest on 12th May 2017 at the Chattanooga National Cemetery.