Blue Moon and Total Lunar Eclipse on Wednesday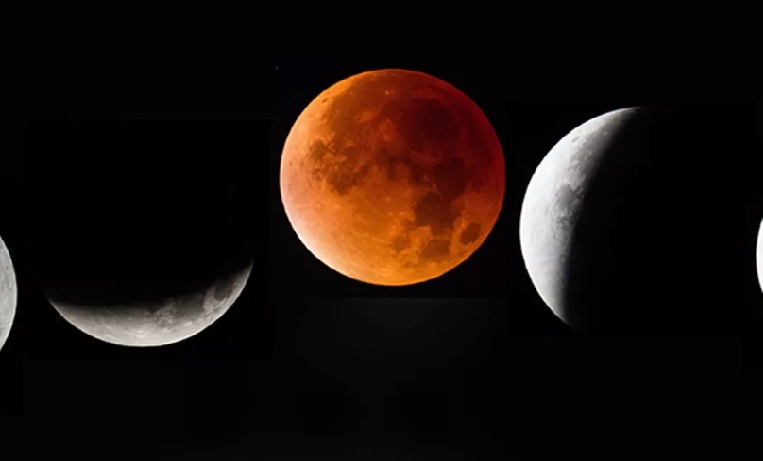 The total lunar eclipse will take place on early Wednesday and it will be a rare one and unique. Moon will not only turn a deep-red color during the shadowing, but it will be bigger and brighter as compared to a traditional Super-moon. It will be the 2nd full moon during the month of January, so it makes a Blue Moon. Point to be noted that total shadowing will not be visible for most of the East Coast of the United States. They might experience a partial shadowing of the Blue Moon, just before and during dawn. The best time to watch the event is 6:48 am EST because the sunrise will be at 7:15 am. The moon will come closer to the horizon in the Western sky.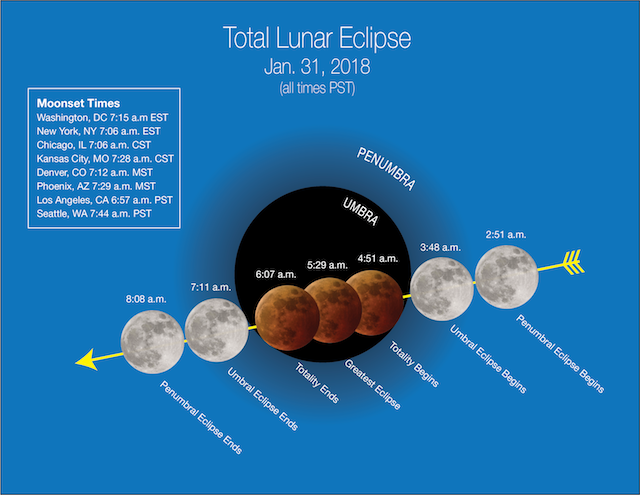 The total eclipse will be started at 7:51 am and the moon will be entirely invisible. NASA has planned for broadcasting live coverage of the eclipse and the agency will start at 5:30 am EST. So, the people living on the West Coast will be able to watch total eclipse because it will be more clearly and entirely visible from this area. It is good news that weather will be clear and the moon will remain in the darkest area from the shadow of the Earth for at least one hour. People living in St. Louis, Missouri will be able to experience the total shadowing just before the sunrise. But, Hawaii and Alaska have been considered best places of total lunar eclipse view in the United States.